Nick Stokes Angst Fanfiction

Hello! This is Stars (RainbowsnStars from FanFiction.net), and welcome to the ninth fandom at Colakid Angst Archive. This page is dedicated to CSI's Nick Stokes. I am new at this whole host/moderator/updater person job, so be nice to me! Send me any of your stories for me to post, or send suggestions of stories you would like to see posted here!
---
---
Recently Added and Updated - -


August 1: Control by Kyze August 16: Closure, Dead Man Stalking and Riptide by Alyse August 23: Distraction by Dferveiro
---
Links Check out the links page.
Rules Please take the time to read them.
---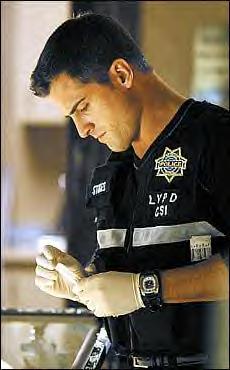 AUTHOR LIST
Alyse
Clusure - Nick, after Nigel Crane commits suicide in prison [my scenario, not the shows].
Dead Man Stalking - Nick fails and falls in his stalker's wake.
Riptide - On his darkest, most hateful days he thinks of Nick as the desert. Nothing but emptiness for miles.
Angelic Little Devil
Life In Rain - When it's cold outside, well then, so am I...When it seems like the phone has died, well then, so have I...
CutiePie5
On His Own - Nick finally gets his own case - - without Grissom's approval. Nick soon discovers that the murderer is after their friendly lab tech, Greg.
Demon Faith
Fear of Falling - *SLASH* It's Nick's new fear (Post-ep for Stalker)
Flashes of Mortality - Can Nick live with mortality? (Post-ep for "Who Are You?")
Living Among The Breakage - *SLASH* Written for the 1000 Whispers Challenge.
Too Far - *SLASH* Greg overheard Nick talking to Catherine (Post-ep for Scuba Doobie Doo)
Dferveiro
Distraction - What if Warrick hadn't checked on Nick after he got pushed out that window in "Stalker"? An alternate version of events, developed into a full blown story.
Forensicsfan
Epicenter - Things are shaken up quite a bit when Nick and Sara investigate a dead body underneath a house.
Kyze
Control - "I don't think it was about you Nick..." That was true then, but what about now?
Michmak
Angst - Nick is angry and no one knows why. What's going on with everyone's favorite Texas boy-scout? Only he knows for sure, and he's not saying. A rough case only complicates matters.
Broken Boy - A case with no clues, and for once someone other than Sara gets emotionally involved
MissyJane
Dark Vegeance - Nick is shot during the crossfire between suspects of a murder and officers at the scene. Now the rest of the team has to find out who is responsible.
Modus Operandi
Trusting A Lie - When a murderer escapes and wants revenge on Nick what will he do how does it affect the team?
Much
Hell And Beyond - What happened after Nigel Crane was arrested at Nick's place?
TheTenthMuse1
Romanology - *SLASH; AU* In a world where the Roman empire never fell, Grissom finds a perfect slave in Nick Stokes
*WARNINGS*: NC-17; read all warnings on page
Trace-Element
I Believe - Will a miracle be able to help Sara and Nick during a car accident or will one of them lose the other?
Wintertime
Circuit - In which there is a circuitous conversation, Nick receives the absolute minimum, and Grissom would rather not be grateful.
Four AM - A phone call from Nick at four in the morning forces Grissom to face something inexplicable.
The Mighty Have Fallen - Grissom handles arrangements. (Post-ep for Stalker; AU)
*WARNINGS*: Character death
---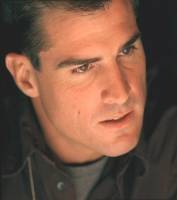 Homepage

Disclaimer - This site is not authorized by CBS. The brilliance of CSI belongs to Jerry Bruckheimer. We in no way profit from this site. We're just people having fun.

WHOOOO ARE YOUUUU! You're as crazy about CSI as I am. Go us, we're losers! We know more about the show than the writers do.

Are you a CSI know-it-all?
brought to you by Quizilla